As the holiday season approaches, many people are searching for unique ways to enhance their festive outfits. One popular trend that has gained traction in recent years is the use of Christmas chenille patches. These patches, made of soft, fuzzy fabric, not only provide a stylish and eye-catching element to clothing but also add a sense of fun and nostalgia.
Christmas chenille patches come in a wide variety of designs, ranging from traditional holiday symbols like Santa Claus, snowflakes, and Christmas trees, to more whimsical images such as reindeer, elves, and gingerbread men. The vibrant colors and detailed stitching of these patches make them an excellent accessory for any holiday-themed attire.
Advantages
One of the key advantages of Christmas chenille patches is their versatility. They can be easily applied to different types of fabrics, including sweaters, jackets, hats, and even bags. Whether you want to spruce up your ugly Christmas sweater or add a festive touch to a plain scarf, these patches are a simple and affordable way to transform any garment into a holiday masterpiece.
Furthermore, Christmas chenille patches hold sentimental value for many individuals. They remind us of our childhood memories, evoking feelings of warmth and joy. The presence of these patches on our clothing can help create a sense of togetherness and camaraderie, as we all share in the festive spirit.
In conclusion, Christmas chenille patches are a fantastic addition to any holiday wardrobe. Their unique and visually appealing designs, combined with their sentimental value, make them a popular choice for individuals looking to make a fashion statement during the festive season. So, why not add a touch of Christmas cheer to your next outfit with these charming patches?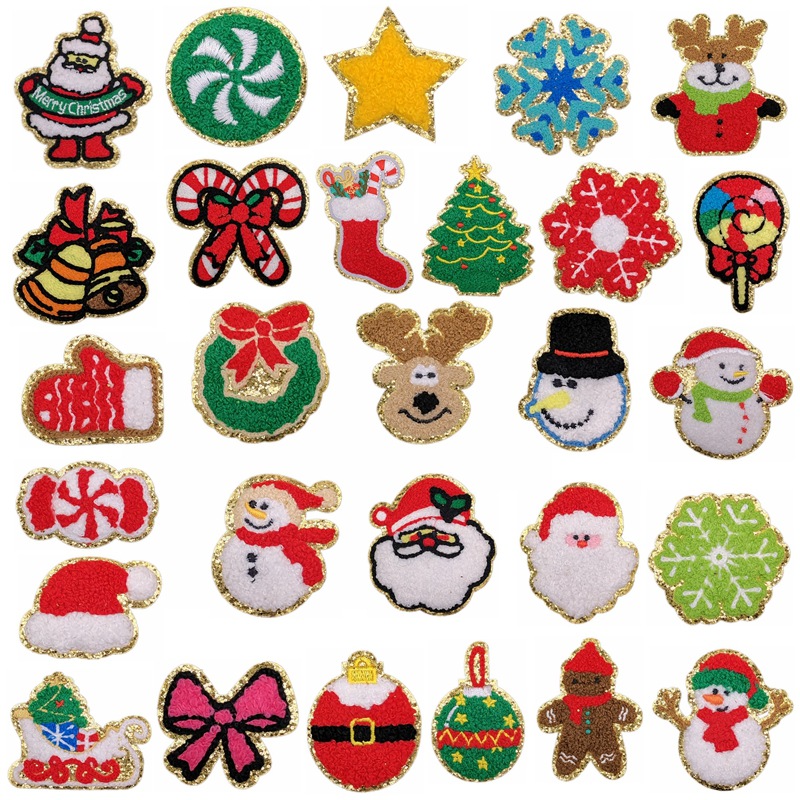 There are many bling garment accessories such as rhinestones, rhinestone transfers, rhinestone sheets, sequin patches, etc. You could also find some interesting patches there. Welcome to our homepage to find more surprises!
E-mail: hu@aa-star.net
What's App: +86 18666627048