Whether you're a fashion designer, a DIY enthusiast, or simply someone who loves to stand out from the crowd, a rhinestone shoulder applique is a must-have accessory for adding sparkles and glamour to your look. These dazzling embellishments can instantly transform an ordinary outfit into a showstopper and take your style game to a whole new level. In this article, we'll explore the beauty of rhinestone shoulder appliques and the various ways you can use them to enhance your wardrobe.
What is rhinestone shoulder applique?
Rhinestone shoulder appliques are intricate designs crafted with small, glittering rhinestones that catch the light and create a mesmerizing twinkling effect. We usually attach them to a fabric base, making it easy for you to sew or glue them onto different types of clothing and accessories. The versatility of rhinestone shoulder appliques allows you to personalize your garments, such as dresses, blouses, jackets, and even wedding gowns, to reflect your unique style and personality.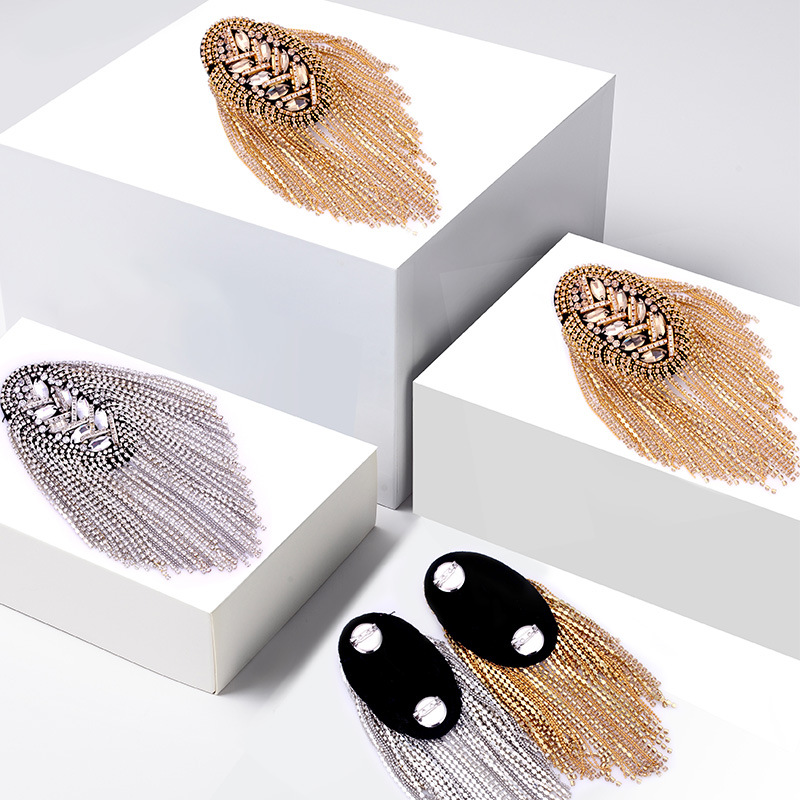 Why are they popular?
One of the main reasons why rhinestone shoulder appliques have gained immense popularity in the fashion industry is their ability to elevate any outfit. Whether you're attending a wedding, a formal event, or a casual gathering, adding a touch of rhinestone sparkle to your shoulders can instantly make you the center of attention. The shimmering stones catch the light and create a dazzling effect, making you feel like a true fashion diva.
Furthermore, you can use rhinestone shoulder appliques to update your wardrobe and breathe new life into old and plain clothing pieces. If you have a simple black dress or a basic denim jacket that needs a little oomph, a rhinestone shoulder applique is the perfect solution. By strategically placing the applique on the shoulders, you can instantly transform your garment into a trendy and glamorous piece.
Moreover, rhinestone shoulder appliques are not just for clothing alone. We can also use these versatile accessories to enhance bags, shoes, and even hair accessories. Adding a rhinestone shoulder applique to your favorite handbag can instantly make it look more luxurious and expensive. Similarly, a simple pair of shoes can be transformed into a glamorous masterpiece with the addition of a sparkling shoulder applique.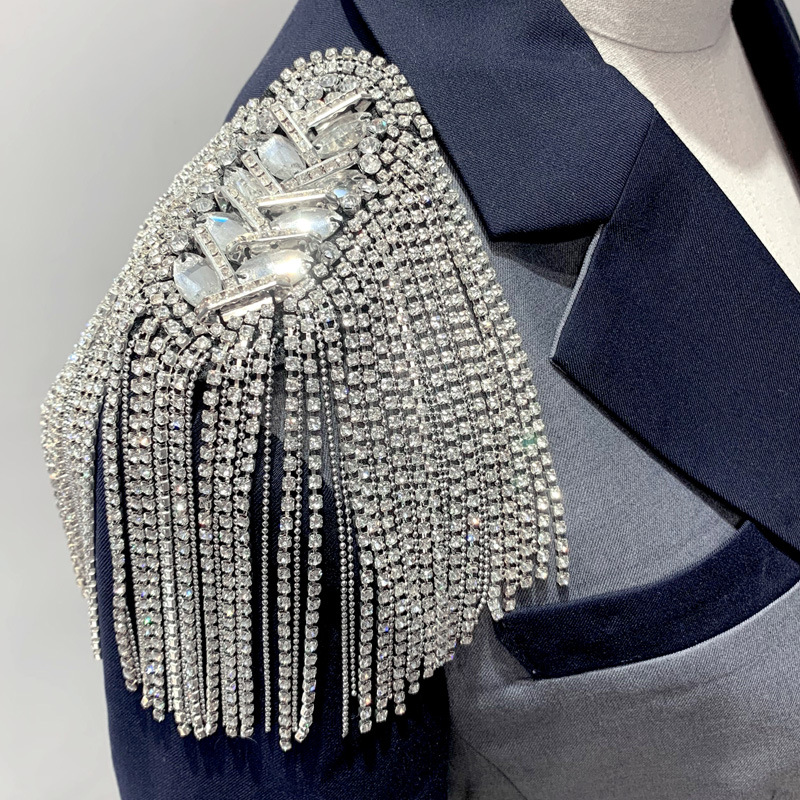 Conclusion
In conclusion, a rhinestone shoulder applique is a versatile and eye-catching accessory that can take your fashion game to the next level. Whether you're looking to update your wardrobe or add some sparkle to a special occasion outfit, these dazzling embellishments are a perfect choice. From clothing to accessories, rhinestone shoulder appliques offer endless possibilities for creating a personalized and glamorous look. So, what are you waiting for? Grab your favorite rhinestone shoulder applique and get ready to shine like a star!
There are many bling garment accessories such as rhinestones, rhinestone patches, rhinestone sheets, sequin patches, etc. Welcome to our homepage to find more surprises!
E-mail: hu@aa-star.net
What's App: +86 18666627048