Reversible sequin patch is decorative adhesive patches that feature sequences of reversible sequins on a fabric backing. These patches have become increasingly popular in recent years due to their unique and eye-catching design.. The reversible sequins are small, flat, and shiny embellishments that can be swiped with a finger or a hand to reveal a different color or pattern on the other side. This interactivity and versatility make them a favorite choice for fashion, crafts, and accessories.
We can apply reversible sequin patches to a wide range of items, such as clothing, bags, shoes, hats, and even home decor. They are easy to use and can instantly transform the look of any plain or dull item. The adhesive backing on these patches ensures secure attachment to fabrics or surfaces, making them durable and long-lasting.
Benefits
One of the main benefits of reversible sequin patches is their ability to showcase different colors or patterns with a simple touch. This interactive feature allows users to change the appearance of their patches depending on their mood or style preference. For example, we can transform a butterfly-shaped reversible sequin patch from a vibrant yellow to a striking pink with a swipe of the hand.
These patches also offer great creative possibilities. Craft enthusiasts can use them to embellish clothing or accessories, or even create unique items such as personalized pillows or tote bags. The reversible sequins add a touch of glamour and playfulness to any project, making them a favorite among DIY lovers.
In the fashion industry, reversible sequin patches have been widely embraced for their ability to add a fun and eye-catching element to garments. Designers often incorporate these patches into their collections to create unique and trendy pieces. We can use them to accentuate specific parts of clothing, like the pockets or sleeves, or even create mesmerizing patterns on dresses and jackets.
Furthermore, reversible sequin patches have also become popular among children and teenagers. They often use these patches to personalize backpacks, jackets, or sneakers, allowing young individuals to express their individuality and style. The interactive nature of reversible sequins provides endless entertainment as one can endlessly swipe and change the appearance of their patches.
Conclusion
In conclusion, reversible sequin patches offer a fun, interactive, and versatile way to embellish clothing, accessories, and home decor. With their ability to change colors or patterns with a simple swipe, these patches have gained popularity in the fashion industry and among DIY enthusiasts. Whether you are looking to add a touch of glamor to your wardrobe or engage in a creative project, reversible sequin patches are a fantastic option.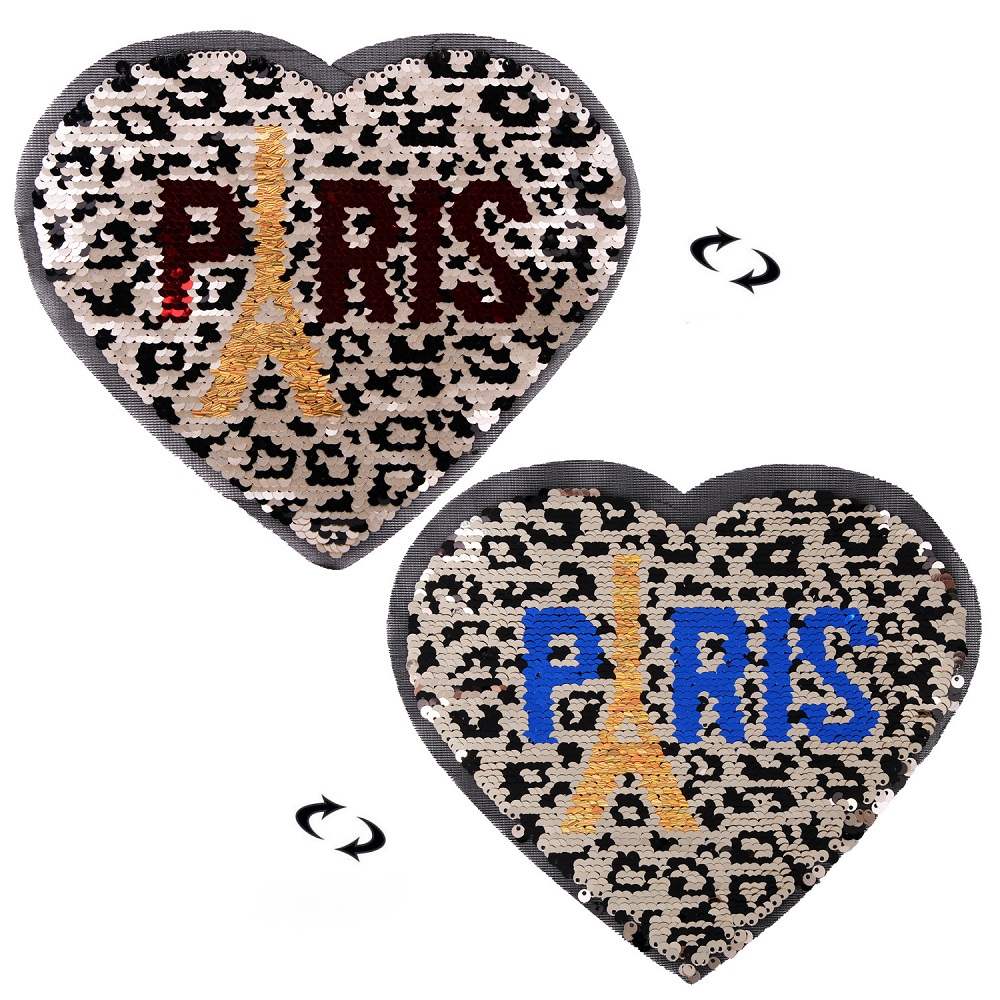 There are many bling garment accessories such as rhinestones, rhinestone transfers, rhinestone sheets, sequin patches, etc. Welcome to our homepage to find more surprises!
E-mail: hu@aa-star.net
What's App: +86 18666627048